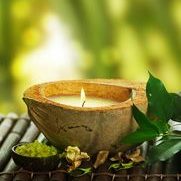 100A Northfield Rd, Hinckley LE10 0LJ, UK.
About Natural Health Therapies
I offer several different therapies, each of which can be used for different health problems and illnesses and some of which can be used together to speed up the process of healing. All these therapies can be used alongside traditional medical treatments and it is up to the individual to inform their doctor as these therapies may affect dosages of drugs, etc.