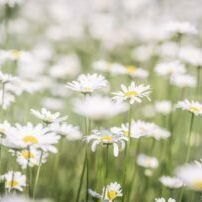 6 Market Pl, Poulton-le-Fylde FY6 7AY, UK.
About Fylde Physio & Therapies
We specialise in health care for everyone. At your home or our practice.
The Original Bowen technique (Bowtech) – is a dynamic system of muscle and connective tissue therapy, stimulating the body to heal itself, often profoundly. It can provide relief for many types of injuries and other health problems, both acute and chronic, and it does so holistically, via the body's innate healing mechanisms.
The Dorn Method – effective and gentle spine and joint alignement therapy from Germany, we also run regular seminars on the Dorn Method, we are accredited by the FHT.
Physiotherapy – hands on health care for your aches and pains or sports injuries or rehabilitation.
Remedial Massage – manipulates the soft tissues of the body including movement for a specific therapeutic effect.
CranialSacral Therapy – light touch therapy that can create dramatic improvements in your life. Releases tensions deep in the body to relieve pain and dysfunction and improve whole body performance.