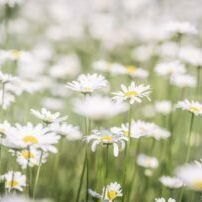 Thai Yoga Massage, Reiki Healing (Master Level) Practitioner **Mobile*
15 Oldfield Rd, Bexleyheath DA7 4DX, UK.
About Thai Yoga Massage, Reiki Healing (Master Level) Practitioner **Mobile*
A Warm Welcome to All,
Utopia Therapies offers..Traditional Thai Yoga Massage an ancient healing art, which has its roots in India and Buddhis is widely used globally and inspired by many people around the world.
The massage is given on the floor (futon), and fully clothed. The technique is applied through the therapist's use of hands, feet and elbows to apply rhythmic pressure along the bodies' Sen lines and working the flow of energy up from the feet to top of head. helping to balance the body and releasing blocked energy to help aid with the body's own natural method of healing. Clients are usually asked to bring or wear comfortable clothing.
This is a Deep, Powerful, Energising and Relaxing Bodywork Massage and Very Unique treatment as is ideal for anyone regardless of their level of flexibility, helping to restore balance & harmony. In Thai Yoga Massage the practitioner uses feet, elbows, palms, thumbs and knees to apply pressure. The sequences of stretching and pressure work are given in a smooth, unhurried and harmonious way with one move dissolving into the next; this generates a feeling of deep relaxation and balance within the body. Thai massage is given through the clothes on a comfortable mat on the floor. A Thai massage lasts between 2 – 2 1/2 hours. The whole body is treated, starting at the tips of the toes, ending with a relaxing and thorough face and head massage.
***************THE BENEFITS OF THAI YOGA MASSAGE*****************
– Lower Back Pain / Sciatica
– Improves Circulation
– Improves flexibility
– Knee Pain
– Increases energy
– Improves range of movement
– Stress reduction
– Depression & Anxiety
– Digestive disorders
– Menstrual problems
– Insomnia
– Headaches / Migraines
– Neck / Shoulder Pain
– Constipation
– Centres the Mind and Body and much more
TREAT YOURSELF to an wonderful Thai Yoga Massage and high standards of service from a passionet therapiest, tailored to your needs
************** TO BOOK CALL 07564 659 085 ***************
We offer a Home Service Or you can Visit my Centre in Bexley
FOR ALL NEW CUSTOMERS – A FREE Complimentarty Gift
90 Mins £75.00
ITEC Qualified Therapist and CThA Full Insurance Cover amd Memebr of Embody
*** OTHER TREATMENTS OFFERED ****
-REIKI HEALING (Master Level)
-HOT STONE MASSAGE
-THAI FOOT MASSAGE
-INDIAN HEAD MASSAGE
-CHAIR MASSAGE
-ELDERLY MASSAGE
I look forward to hearing from you.
With Warmth & Wellbeing.
Christine
Traditional Thai Yoga Massage, Reiki Master & Wellbeing Therapist
Pamper Parties, Home Services, Work Place Massage, Group Meditation