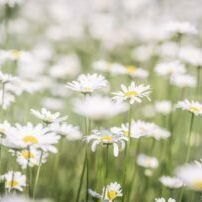 Holistic Voice Therapy and Drum Therapy
Strode Bungalow, Lower Herne Rd, Herne Bay CT6 7NH, UK.
About Holistic Voice Therapy and Drum Therapy
Holistic Voice Therapy (HVT) and Drum Therapy for relaxation and much more! Drum Therapy such as Drum Massage can be useful for pain conditions such as arthritis and fibromyalgia also anxiety and stress related conditions and insomnia. Also offered: Drum Journey for insight and awareness. HVT can be deeply transformative work emotionally, mentally, physically. Passive HVT sessions: Lie down while I use my voice to facilitate a deep relaxed state for many physical, emotional and psychological benefits and can be similar to Drum Journey for information, insight, awareness. Active HVT sessions: I can also support you to use your voice plus offer breath, movement, visualisation techniques to explore, express and transform blocks on all levels of being. Can be helpful for issues relating to voice, but also for relationships, emotional issues, tension and pain. One to one sessions and workshops across East Kent.