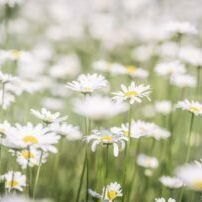 Folkestone Yoga offers affoirdable yoga classes to all
British Lion, 8-10 The Bayle, Folkestone CT20 1SQ, UK.
About Folkestone Yoga offers affoirdable yoga classes to all
~~Not sure? Start with a Beginners Yoga Class
We recommend coming to a Beginners yoga class if you are new to yoga. This helps you get the best from your practise and also ensures you learn at your own pace. We at Folkestone Yoga know how much confidence it takes to start something, so feel free to call and talk to us, or pop by and speak to one of our teachers.
General and Iyengar Yoga Classes
These are classes for students who have already had some yoga practise and want to develop and learn more.
Pre-School, Junior Youth and Senior Youth Yoga Classes
Yoga is amazing for children! It helps with concentration, sleep, keeps them fit and this helps with all aspects of their life and educational development.
We offer Hatha yoga classes for toddlers age 3-5, age 7-12, and 13 up. The age ranges are moreso a guide – these are flexible as some children age 11 may have practised yoga long enough to attend a Senior Youth class for instance, or you may have a 4-year-old and a 7-year-old and can only attend one class – just talk to us if you have a question about which class would suit your needs.
Please note that no children under the age of 14 should attend the studio without an adult.
Pregnancy Yoga Classes
If you are expecting a baby and have passed your first Trimester then yoga is for you. The gentle postures help you stay fit during pregnancy and help with back ache. More importantly the breathing exercises are of significant help during the birth of your baby.
Over 55′s Yoga Classes
A gentle yoga class that focuses on helping strengthen joints, looking after your back and keeping you supple. please feel free to join this class if you are younger!
Yoga Classes – Block Booking
To save money – why not block book your yoga classes? You can block book your yogas classes x 5, x 10 or x 20.
Corporate Yoga Classes
Corporate yoga classes are a fantastic gift to your employees – as well as team bonding, yoga classes keep your staff happier, more rested and able to deal with their busy workload.
If you are looking for a yoga teacher for regular classes in your office – we have amazing qualified yoga teachers who are insured and first aid trained. Please contact us for further information.