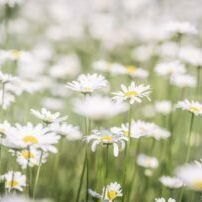 Freelance makeup artist and Mobile beauty
2 Stratford Dr, Fulwood, Preston PR2 3HT, UK.
About Freelance makeup artist and Mobile beauty
In pursuit of my true passion, I love all things beauty makeup and fashion that is how I created my brand and business Dollhouse of Beauty. Looking good makes you feel good and I provide a luxury service to make clients look and feel their best. 
I am a self taught fully qualified freelance makeup artist with a wealth of experience. 
Over the past six months I  have built up a portfolio of my work to demonstrate my skills and experience. I have worked on private clients attending weddings and gained corporate clients for the festive party events. I have prepared models for location fashion photoshoots which demonstrates I have good time management skills only having limited time on a heavy schedule. This also shows I work well under pressure and doing in between-shot touch-ups applying makeup as instructed by the art director. I have also worked backstage at Asian bridal fashion shows experiencing working under extreme pressure and getting things right first time.
My greatest achievement so far is that 2015 saw me preparing models in the VIP lounge of the MOBO Awards 20th anniversary in Leeds, which was a truly fantastic opportunity for my company and brand Dollhouse of Beauty.