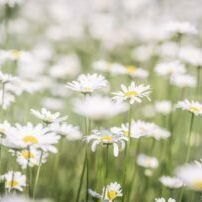 Relax & enjoy! Berkhamsted Kundalini Yoga Classes
174-176 High St, Berkhamsted HP4 3AP, UK.
About Relax & enjoy! Berkhamsted Kundalini Yoga Classes
What is kundalini yoga?
Kundalini yoga is known as the householder's yoga. That means it's for everybody regardless of age or fitness/flexibility level. That means you don't have to be able to twist yourself into a pretzel-shape to benefit from it! It's for everybody.
Kundalini yoga combines breathwork, physical postures, and meditation all designed to help us de-stress, exercise our bodies and also unlock our inner potential.
We chant mantra in kundalini yoga to bring ourselves into and out of our practice. We also chant sometimes during the yoga itself or during the meditation. If you have never done kundalini yoga before that might seen unusual at first, but if you suspend your disbelief and give it a try you will soon understand the benefits of chanting mantra. Mantra focuses the mind and helps to stop it running riot with thoughts. It's pretty hard to worry about something when you are holding a posture and chanting at the same time! It gives you a rest from your monkey mind, which we all need in order to be calmer.
For some people kundalini yoga can also be a spiritual practice. It's an opportunity to go within and connect to your divinity. For some people it's just a great way to de-stress, exercise & stretch.
Kundalini yoga is multifacted! It can help us in so many ways. So whether you are looking to destress, get fit, calm the mind, open the heart or connect to the infinite – kundalini yoga can help.
I teach kundalini on Monday & Tuesday evenings in Berkhamsted. I also regularly teach Saturday workshops and 1:1 or share-with-a-friend sessions.