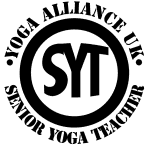 11 Southborough Cl, Surbiton KT6 6PU, UK.
About The Yoga Hutch
The Yoga Hutch is a private tranquil space in Surbiton Surrey. We offer a warm friendly atmosphere where students benefit from clear instruction, gentle adjustment and a sensitive watchful eye.
We have a daily timetable of morning and evening classes suitable for beginners and more advanced students looking to take their practice to another level.