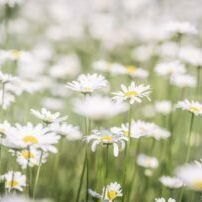 Yoga & Meditation Instructor
Baroque Court, Prince Regent Rd, Hounslow TW3 1QQ, UK.
About Yoga & Meditation Instructor
Qualified Yoga Instructor
"Yoga offers me the challenge and the joy of self-discovery.It allows me to contribute to society in a way that makes me feel good."
Myself as an Yoga Instructor:
Yoga has been a much loved and ever present part of my life. I am qualified as an yoga Instructor at the SVYSA University,Banglore and I am consistently looking for ways to improve myself as a practitioner and teacher. I have been practicing Patanjali yoga and Hath Yoga for the last two- years, so it has a strong effect on my teaching style. My teaching method combines the Suryanamaskaar. Asanas sequence with precise instructions and explanations of the movements focusing on body alignment.
I have founded Sunrise Yoga Centre in Mumbai,India wherein it is celebrating its success by leading people towards health and peace of mind by inculcating in them the regular practice of yoga. Several numbers of people have got the positive effect through Sunrise Yoga on physical, mental and spiritual level as we focus more on SURYANAMASKAAR / SUN SALUTATION.
And I been recently initialized its motivational yoga Classes in Hounslow, London which are open to all comers with beginners particularly welcome. Sessions are formed to help with the complete form of Yoga – from Asanas for fitness, weight-loss and body toning, to Pranayama for de-stressing, and Meditation for the relaxing mind and increase the spiritual level. Yoga benefits the individual on all levels – Body, Mind & Soul.
Yoga Teaching Style:
Patanjali & Hatha yoga
Gentle yoga
Yoga flow
Yogic stretch
Meditation yoga
Yoga & Meditation for adults.
Yoga & Meditation for Children.
Corporate Yoga & Mediation (Office based)
Suyranamaskaar / Sunsalution.
Power or Intensive Yoga.
Pranayam – Breathing Exercise.
Jal Neti (Nostril Cleansing Process)
Dhauti (Throat Cleansing Process)
Group classes and personal sessions
At Present Learning Chakra awareness & Chakra Healing.