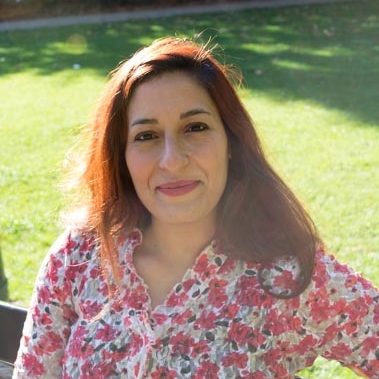 37-41 Gower St, Bloomsbury, London WC1E 6HH, UK.
About Maria Barletta
I am a qualified Integrative Counsellor and Psychotherapist, Clinical Hypnotherapist, NLP Practitioner and Life Coach for Personal Transformation.
I help people who struggle with anxiety, weight management and relationship issues and want to overcome the pattern that has kept them stuck for so long so that they can move forward and get on with life!
I am here to help you overcome the obstacles that are holding you back. My aim is to empower you so that you can live your life as the authentic expression of your true identity.
​Specialisms: Anxiety, Phobias, Stress, Low mood, Lack of Self-esteem, Self-confidence, Weight Management, Relationships, Life Transitions, Recovery from abuse, bullying at work.
I work helping clients specialising in three areas:
Anxiety (General Anxiety Disorder, Panic Attacks, Phobias, other types of Anxiety Problems)
Weight Management: I work with clients who want to reduce their excess weight for health and wellbeing purposes.
Love and relationships: I work with clients who have problems in the area of romantic relationships and who also experience challenging work situations such as bullying, harassment and victimisation.
I offer a compassionate service to my clients, where inclusivity and diversity are central to my practice values.
Have you got a pattern that keeps manifesting in your life and you don't know what to do to break it?
To make sustainable changes, it is important to gain awareness of the unconscious drives and motivations that guide our behavior and to take full responsibility for our choices.
I can help you by giving you the support and encouragement you need to feel empowered and to make the changes you want.
I can guide you through the process of transformation, step by step, and with my help, you will feel supported and encouraged to find the internal resources and create the structures in your life that will enable you to break the cycle of the pattern that is holding you back.
If you ready to make the leap, send me an e-mail to arrange for a free phone consultation.