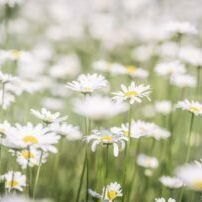 Personal Trainer & Massage Therapist
131 Brighton Rd, South Croydon CR2 6EF, UK.
About Personal Trainer & Massage Therapist
My names Levina and I'm a qualified personal trainer, IDTA dance teacher and sports therapist. I have also studied pilates, pre and post natal fitness and pregnancy massage. Therefore, I have confidence in supporting women to achieve their health and fitness goals.
My goal is to help women who feel intimidated by conventional training methods and feel deflated in their pursuit to lose weight. I'm here to tell you that your goal is achievable, you can do it and you are closer than you think!
I am dedicated to working at your level of need and ability. There is no judgement, only a focused plan for success.
I have successfully run my own health and wellness business for over two years, so I can assure you that you are in safe hands.
I am fully mobile and will train you in the comfort of your own home. I am confident that you will see results within 3-4 weeks of working with me.
I train clients in Croydon, Coulsdon, Bromley and surrounding areas.
If you're ready to make a change, contact me today.
**Sports Massage Available – Professional Service Only**
I'll look forward to working with you;
Levina