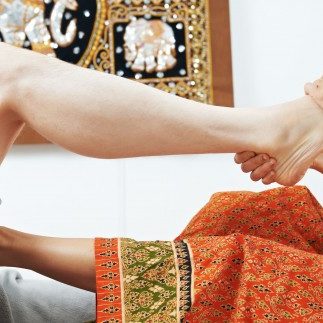 135 Muswell Hill Broadway, Muswell Hill, London N10 3RS, UK.
About SHEN MANTRA TRAINING
Shen Mantra offers Internationally accredited training in Thai Traditional / Thai Yoga Massage, DEEP TISSUE FUSION, Herbal Compress Massage, Thai Massage Advanced techniques, Thai Teacher Training, Thai Foot Reflexology & Table Thai, as well as private one-to-one teaching sessions and bespoke treatment design for Spas, Clinics, Colleges and Retreats.
We are one of the very few international schools outside of Thailand that have been granted an accreditation via the Lanna Thai Medical Federation. The kingdom of Thailand has it's own system of Traditional Medicine, called Thai Traditional Medicine (TTM). The Lanna Thai Medical Federation is the Northern Thailand National Certification Board of The Lanna Thai Medicine and Therapeutic Thai Massage, approved by the Thai Ministry of Education and the Thai Ministry of Public Health.
We teach from London, Cape Town, Durban, Chiang Mai and Genova.
Our courses are renowned around the world for their comprehensive content, individual attention to each student, small sizes classes, highly experienced and professional training.
Our classes are also a lot of fun! Have a look at some of our pictures …and don't forget to read some of our article with regarding to training in Thailand, general posture tips, advice and more!
INTERNATIONALLY ACCREDITED: 
FHT (UK), THAI ALLIANCE (Th), LANNA THAI MEDICAL FEDERATION (Th), THAI SPA ASSOCIATION (Th), ITTA ( Usa), FITTM (Italy), ITEC (Pending)
It starts with a prayer and ends with a back-bend…….
Ancient Thai Massage is a unique form of Body Therapy that incorporates Hata Yoga, Reflexology, meridian work and Acupressure.
We emphasize small class sizes to insure that each student receives the maximum personal attention possible.
Visit our Thai Massage articles section & check out our training gallery!
Looking forward to hear from you.
Kindly,
Francesca
– Shen Mantra Master Trainer & Founder
www.shenmantra.com