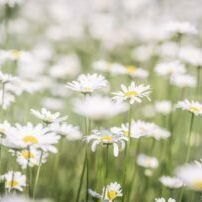 Light Centre Belgravia, 9 Eccleston Street, London SW1W 9LX, UK.
About RejuvaDetox
World's first guaranteed weight loss and wellness system that can help you reduce your additional fat without diet or any gimmicks and start feeling fabulous again.
RejuvaDetox/Burn/Slim combines a healthy eating regime with Far Infrared ray belt burn and sessions on a specifically programmed machine, which help lymphatic drainage and break down toxins. You do not have to exercise for it to work. The treatment is not painful – it is very relaxing and de-stressing. Also, as it cleans out and becomes more efficient at absorbing nutrients from the food intake, your body, hair and energy levels will improve significantly. The RejuvaDetox eating plan is a high intake of fresh fruit, vegetables and fish. A graph indicates whether the toxicity around the abdominal area is improving.
You would be linked up to the Ultimate Detoxifier machine – a set of 32 pads, which are plugged into positive and negative electrodes. Its main purpose is to drill into the calcification of the toxic fat cell, allowing fat toxins to be drawn from the cell into the lymph system. It then switches on to lymphatic dilation and drainage, and rapidly eliminates those toxins from the body.