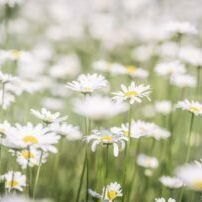 Reike, Reflexology, Flower Essence, Herbal, NLP & Nutritional Therapy
141-153 Drummond St, Kings Cross, London NW1 2PB, UK.
About Reike, Reflexology, Flower Essence, Herbal, NLP & Nutritional Therapy
Toyin Ligali, Dip (Nutri) C.H.Ed (DipherbAdv) SNHS Dip. (Reflexology) Dip. Reike Practitioner, Flower Remedies, Dip. NLP (Neuro Linguistic Programming, CThA
A highly motivated and experienced practitioner, I have been practising since 2006. I am a qualified Nutritional Therapist, Reflexologist, Flower Essence, Herbal Remedies, Reike and Neuro Linguistic Programming Practitioner; I have a wide range of skills with which to support you in achieving an optimal level of health, sense of well-being and vitality.
My own personal interest in Nutrition and Complementary Therapies first started in 1996 when I experienced health problems associated with food allergy symptoms. I sought the support of a Nutritional therapist and Reflexologist to help alleviate my symptoms; she was the first person to suggest that the food I was eating might have some bearing on my health. As a result I made changes to my diet which had a significantly beneficial effect on not only my many symptoms but my sense of well being and energy levels as well – my passion for complementary therapies was born!
One of the reasons I am so passionate about complementary therapies is that they not only encourage usto take some responsibility for our own health and well-being, but that they can help empower us to lead more fulfilling and rewarding lives as well.
I have a strong interest in health promotion and a personal philosophy that prevention is better than cure and that vibrant health is a result of nourishing our bodies and our minds and living our lives to the full.
I am committed to ongoing education. I am aware of the importance of keeping up to date with the latest research and techniques and learning new skills, I continue to attend seminars and courses on a regular basis. I have attended many professional seminars covering a wide range of subjects.
I am a firm believer in empowering others by education, and work towards bringing the message of health, well being and healthy lifestyle to as wide an audience as possible.
I run a private practice on Drummond Street, 5 minutes from Euston Station, London. Also, I work as a Voluntary Complementary Therapist for The Disability Foundation at The Royal National Orthopaedic Hospital, Stanmore, Middlesex.