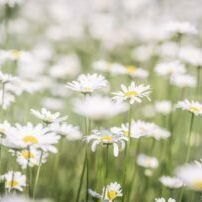 South Tottenham railway station, Charing Cross, London WC2N 5DU, UK.
About Qualified Counsellor
I am a qualified Counsellor, Dip C (Inst. NH). I have been providing Counselling, on a one to one level and in small groups for over four years. Counselling support is provided to young people, adults and the elderly.
I am passionate about what I do and have gained a lot of positive feedback from my clients. Many of the clients who I have helped, have needed support in areas such as Mediation, Education, Career Development, Personal Development, Bereavement and Finance. Please do not hesitate to get in contact with me if you require support in any other area/s which have not been listed.
Making educational choices, is not always the easiest decision to make and sometimes individuals have difficulties due to peer pressure or family problems. Is it not important for learners to make subject choices in areas which they enjoy? If additional help such as one to one tutoring is required I can also help with this in GCSE Maths and English.
Personal Development can be affected by a lack of confidence, self worth and life pressure. Sometimes our feelings can turn into anger. This may lead us to feeling disengaged from the world?
Taking time out to discuss your inner most feelings and being true to yourself, is what is most important, after every hurricane there can be a rainbow!!
I offer a free initial consultation and Counselling sessions are £10.00 an hour. Sessions can take place face to face, over the phone, over email or over Skype. It is what you feel most comfortable with.
If you would like any further information please feel free to contact me on 079 841 886 98 or email at info@rohcounselling.co.uk.
Thanks,
Reena