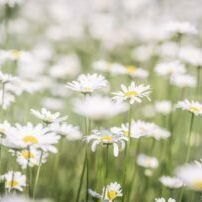 Psychotherapy, Counselling and Hypnotherapy in Chiswick West London
23 Mayfield Ave, Chiswick, London W4 1PN, UK.
About Psychotherapy, Counselling and Hypnotherapy in Chiswick West London
My name is Gareth Sammer and I run West London Psychotherapy, Hypnotherapy and Counselling Services based in Chiswick (Postcode W4 1PN). Over the years, I have helped hundreds of clients from issues such as anxiety, alcholism, depression, weight issues, confidence and phobias.
As a psychotherapist and counsellor, my preferred approach is Cognitive Behavioural Therapy (CBT) and Transactional Analysis (TA). I find both these approaches extremely helpful in not only understanding but also in improving a clients well being. Your first psychotherapy or counselling session is guaranteed at half price.
In my role as a hypnotherapist, my speciaility is smoking cessation and weight loss hypnosis, particularly the hypnotic gastric band for which I have approximately a 90% success rate. I often also bring in other advanced psychotheraputic techniques to compliment the treatment. With any new hypnotherapy enquiry, I always offer a free, 30 minute consultation so I can find out more about your particular issues and design a hypnotherapy routine that's personalised to you. It is also a great opportunity to explain more about how hypnosis works, what to expect from the treatment and to answer any questions you may have. The consultation is completely non obligation, so if you decide it is not for you, there is absolutely no pressure to proceed. If you do want to continue treatment after the consultation, we then book you in for convenient dates and times.
If you would be interested in booking a session, please phone or email me with the details below.