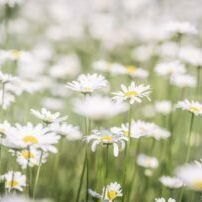 Natural Facelift Massage by Phoebe
78A Furness Rd, London NW10 5UE, UK.
About Natural Facelift Massage by Phoebe
Hello my name is Phoebe White and I am fully qualified in Natural Face Lift Massage. What makes the Natural Face lift massage so great and unique is that it incorporates techniques such as Facial Reflexology and Acupressure. Acupressure focuses on the pressure points and facial meridians which balances energy centers, helping to release free blockages in the bodys energy system. The techniques used combine both Japanese massage techniques of Anma and the Indian healing method Ayurveda.
Tension can build up in the face from every day pressure, such as stress and pollution, which become visible in face in the form of puffiness, wrinkles and lines. This type of massage demonstrates how we can decrease the appearance of wrinkles and lines by strengthening and toning muscles, without the need for surgery. Aswell as this, it also reduces muscle tension and stimulates lymphatic drainage, which transports toxins away from skins cells. The massage techniques therefore act as a natural facelift making you look and feel younger.