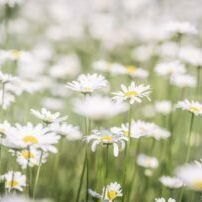 Holistic Therapy Training
1 Lansdowne Row, Mayfair, London W1J 6DP, UK.
About Holistic Therapy Training
We are a Holistic/Complementary Therapy Distance Learning School. Since we began our operation in 1997, our friendly and professional team has trained many thousands of individuals in their chosen Holistic Therapy Fields. This year, 2014, we are celebrating our 17th year of operation with another increase in our student intake. Currently we have around 26,000 students studying with us from around the world, although the majority of our students are living in the UK. We have over 40 different home study courses to choose from. All of our courses are accredited by the International College of Holistic Medicine (ICHM) and we are also affiliated by the BHMA, AADP, ACONT, IICT and PHPA.
We train our students from beginner to practitioner/therapist level with our accredited diplomas providing insurable qualifications. Graduates from the School of Natural Health Sciences begin 'new careers' in their area of specialisation. Existing therapists add to their own portfolios, extending the list of therapies provided to their clients; all this as a result of our professional training. Our courses are designed to be studied at your own pace, allowing approximately 200-300 hours, for any non advanced course dependant on method of study used, ie self study or with a tutor. The advanced courses extend your learning and will take longer. These courses will not expire, and you can study in a relaxed enjoyable environment, fitting your studies around a busy lifestyle. Many students take extended periods away from their studies, for various reasons, returning when they are able to re-commence.