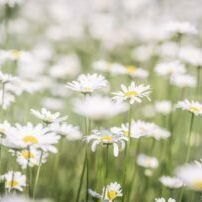 6 Warminster Gardens, South Norwood, London SE25 4DN, UK.
About Holistic Pamper Parties
Here at Holistic Pamper we are passionate about the holistic way of life. With our busy and stressful lives these days too many people are happy to put chemicals on their face, eat a diet full of ready meals and forget about exercise altogether.  This results in people feeling even more tired and stressed than before.
To feel unstressed and on top of the world you need to take time out for yourself and that includes spending time with friends. One way of doing that is to have a pamper party. That way you can unwind and be pampered as well as spend some quality time with your friends.  
Holistic Pamper specialises in organising pamper parties in your own home.  All you have to do is invite your guests, decide what treatment you would like – choose from massage, Indian head massage, manicure or pedicure or facial and sit back while we arrange your pamper party for you. We take the stress out of organising a party. 
Pamper Parties have been popular for about 10 years now and are a fun way of getting together with friends to celebrate a special occasion such as a birthday, anniversary, hen party, baby shower or any other occasion that you care to think of. In fact you don't need a special occasion – why not invite the girls around for a girls night in and for a chat and pamper. Everyone deserves pampering from time to time.