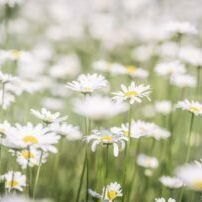 18 Betterton St, West End, London WC2H 9BU, UK.
About Good Vibes
Good Vibes is more than just a fitness studio. It is a place dedicated to the enjoyment that positive, fun and thoughtful exercise creates. We are not interested in anonymous or corporate, instead we hope to inspire people to exercise because it's better for their minds as well their bodies. So coming to our classes will make you fitter, but they'll also make you happier too.
We're small but we're perfectly formed with a studio for Power Plates, Glow Yoga and Spincycle. We love the atmosphere that the sociability of great classes creates and firmly believe that feeling fantastic is about generating positivity and joy together, not working in isolation.
We've gone to great lengths to create spaces that are a pleasure to be in and help you to get the most from your class. So that means Europe's first infra-red studio, to maximise the benefits for your mind and body, and it means a look and feel that you wouldn't normally expect from a 'gym', like wooden panelling, swooping murals and a dash of joy . It doesn't mean row upon row of people doing their own thing.
We have built Good Vibes around classes that do just that, create good vibes:
How you choose to divide your time between those classes depends on what you enjoy doing and what you want to achieve. We want everyone to enjoy classes that are welcoming and fun so we've made it as easy as possible to get involved and are flexible to be able to suit different schedules and needs. We offer brilliant Membership options where you can come to unlimited classes across both studios. So whether you're an exercise expert or an exercise beginner, we will help you to fit a better body and a better mind into your life. Good Vibes is as much about feeling good as it is about looking good!
Nahid de Belgeonne is the founder and director, she has a diverse creative background and was one of the founding team of Scarlet magazine. Combining her creative background with her business acumen and entrepreneurial spirit she opened up the first studio in October 2006.