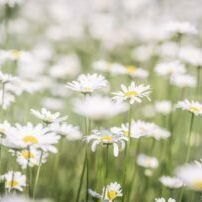 Reiki Energy Training (Norfolk, Suffolk, Essex)
1 Langham Ln, Colchester CO4 5ZS, UK.
About Reiki Energy Training (Norfolk, Suffolk, Essex)
Reiki Energy (http://www.reikienergy.org.uk) was founded by two Reiki Masters, Christiane and Willie, in 2003.  It's aim then and now is to provide solid foundations in Reiki and produce competent Reiki Healers.  Both Christiane and Willie fervently believe in a very high standard of training thus the 'Reiki Energy' standard is high and by the end of a 'Reiki Energy' course, the trainee healer will have the expertise, knowledge and confidence to practice on family and friends; practice professionally; or teach as appropriate.  All trainees are connected to the Reiki energy using both western-style Attunmements and Japanese Reiju Empowerments; all trainees are Attuned and Empowered by both Christiane and Willie.
Both Christiane and Willie have been practicing Reiki for more than 20 years and have been training for more than 12 years.  All courses take place over 2 days spaced about a month apart; trainees are sent the manuals beforehand; most of the Reiki Energy courses are held in Colchester (Essex) but lifts are possible from Thetford (Norfolk) or Bury St Edmunds (Suffolk).