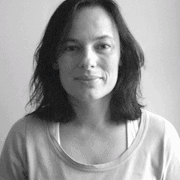 4 Green Cl, Old Alresford, Alresford SO24 9DJ, UK.
About Yoga For Pregnancy
There is no better way of describing what I do, and how beneficial my students have found coming to my classes, than by sharing some of their feedback:
• I had the most amazing labour and wanted to thank you for your wonderful classes as they really helped me breathe through it. The midwife said I did just manage to breathe him out! Your classes were brilliant and I enjoyed them so much. All pregnant women should do your pregnancy yoga it's just a shame I can't come anymore!
• Thank you for the fantastic course. It was the highlight of my week and helped a great deal. Lovely new friends too!
• Just to say thank you so much for all your help and support over the last few months. I have really enjoyed the yoga sessions each week and I feel a lot more prepared for labour with the relaxation and breathing techniques you've taught me. I will be recommending you to all my friends!
• Thank you for all the yoga classes and advice. All the breathing we'd done in yoga really helped with the labour and birth, as well as the positions – especially the one standing up and leaning against the wall. I actually noticed the pain getting better when I did the golden thread breath and made an effort to relax. Everything went really well and I got my water birth at home as planned. It was perfect 🙂
• I do want to say a big thanks though for your fab yoga classes- I did use some of the techniques you taught with both my labours. No stitches and no pain relief other than a bath and yoga!
For further details and to book a place please see website.