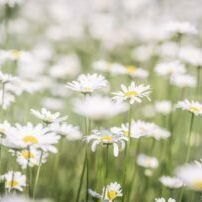 Counselling in Fleet, Farnborough, Aldershot
Clearmove Estate Agency, 12 Kings Rd, Fleet GU51 3AD, UK.
About Counselling in Fleet, Farnborough, Aldershot
My name is Emily McCoy. I am a qualified and experienced counsellor, offering effective therapy for adults and young people in a private, professional and confidential setting in central Fleet.
We can all face concerns and difficulties in our lives that affect us, our relationships and our work. We can be left feeling unable to cope, stuck, distressed or numb.
Counselling can make a real difference to how we think and feel about things and can help us to make the changes we want, for a happier life. It can also help us to accept things which are outside our control. People who come to counselling often find that it helps them feel more confident, more able to understand and accept themselves and better able to navigate life's challenges.
I have experience counselling adults and young people covering a wide range of issues including anxiety, anger, depression, self harm, eating disorders, low self-esteem, relationship issues, work problems, procrastination, stress, loss and bereavement.
Contacting a counsellor can feel daunting. The first step is to make contact and to have an informal conversation about how things are for you and what you hope for from counselling. For more information, and to talk about how counselling might help you, contact me in confidence on 07530 209 266 or email me at enquiries@emilymccoycounselling.co.uk