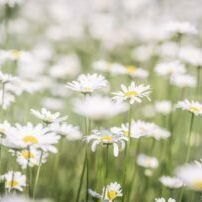 Gongbath Sessions with Sound Healer/Gong Therapist Sheila Whittaker
Summerfield Mews, Fore St, Buckfastleigh TQ11 0AA, UK.
About Gongbath Sessions with Sound Healer/Gong Therapist Sheila Whittaker
Sheila is a classically-trained musician turned Sound Healer. She is a course tutor for the UK College of Sound Healing and runs one of the main training courses for the College – the Gong Practitioner Training. She also teaches other gong, chant/mantra and harmonium workshops for the College. She is an experienced holistic therapist and teacher, having taught and performed music in one form or another for over forty years. She is a member of the UK Sound Healers Association, and a member of the Complimentary Medical Association. She is also a traditionally trained Reiki Master/Teacher.
Sheila has specialised in the use of the Gong and other related instruments for Sound Therapy.
In 2010 Sheila published her first book : "Sound Healing with Gongs", which was the first book of its kind on this specialist subject, and has become a classic reference book for those wishing to begin their journey with the gongs. Her second book – "In the Heart of the Gong Space" – was published in October 2012. She has recorded three Gong CD's – "Transcendence", "Quantum Transformations" and "Sounds of Stillness", Sheila's gong workshops are held in a super rural workshop space in east Devon near Honiton. She runs a therapy practice from her studio space in central Buckfastleigh in south Devon, on the edge of Dartmoor, where she also gives private lessons and runs a monthly chanting group and a monthly Gong bath group.