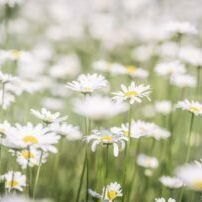 24 Merllyn Rd, Rhyl LL18 4HH, UK.
About Holistic Therapist
Hi, I am an holistic therapist based in North Wales. I have a therapy room in a local salon, but also am mobile so call out to some of my clients.  I trained in Reiki whilst living in Canada, and have direct lineage to Mikao Usui. I have a spiritual resonance with Native American practices and use many of them in my treatments. All my sessions start with a thorough consultation followed by an energy cleanse.  I always like to end with an Angel card reading.  My services are:-
Reiki, this takes approximately an hour, it's a deeply relaxing treatment involving the laying on of hands to aid in the healing of physical, emotional, mental and spiritual problems.
Indian Head Massage, a truly lovely therapy for the relief of stress. It also aids those with sinus and migraine problems.  The massage of the hair and scalp also increase hair growth. The therapy involves an upper back, shoulder neck, head and facial massage. It lasts approximately 50 minutes.
Hopi Ear Candeling. A non aggressive form of ear syringing for the removal of excessive wax. This therapy is deeply relaxing and has many benefits for those with sinus problems, anyone that suffers from headaches and migraines, tinitus, high stress levels and for those needing to clear their minds and improve concentration levels.
Hot Stone Therapy. This is a speciality massage using heated stones to add heat to the muscles.The heat of the stones is deeply relaxing and allows me to get deeper into the muscles. This therapy lasts approximately and hour.
Holistic Facial. Using natural products only this facial brightens and smooths the skin, rejuvinating and detoxifiying. This facial lasts for 45 minutes. 
All my therapies are provide with Peace, Light and Love x