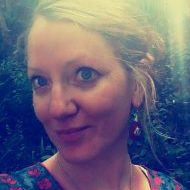 102 Hanover St, Edinburgh EH2 1DR, UK.
About Be Blissful
Whether it's physical or mental relaxation you're looking for, holistic massage is a wonderful way to help bring your body back in to balance.
Whether you are a new mum, an office worker with tired shoulders or simply in need of some time to relax and be nurtured, I can help support you through the physical, emotional and mental stresses and strains of daily life.