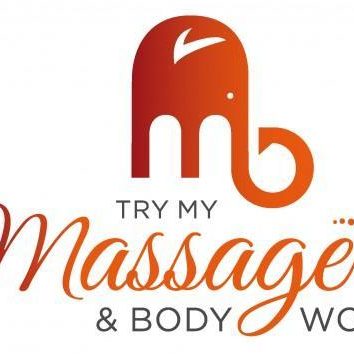 Try My Massage & Bodywork
1A Rubislaw Den N, Aberdeen AB15 4AL, UK.
About Try My Massage & Bodywork
Massage is a hands-on, holistic method of health care. Massage Therapists use hands-on techniques on the muscles, fascia, tendons, ligaments and joints to bring relief from everyday aches, reduce stress, increase relaxation, address feelings of anxiety and tension, and aid general wellness.
Massage therapy also treats specific physical and medical conditions by releasing muscle tension, restoring muscle and postural balance, increasing circulation and improving tissue nutrition.
It can also be used in support of other therapies to assist in the rehabilitation of muscular injuries i.e. massage can improve the effectiveness and comfort level of chiropractic or physiotherapy care.
Massage can also be an important part of a preventative maintenance program. For long term health, consider a maintenance plan of monthly treatments. This approach works well when you are at a level of health that you want to maintain. The monthly massages take care of minor aches before they become painful problems.
I am a registered practitioner and full member of the Massage Training Institute (MTI) and the Complementary & Natural Healthcare Council (CNHC) where I am bound to a professional code of ethics and practice.