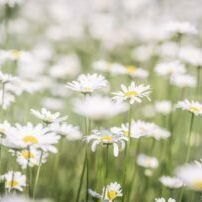 Highly recommended Reiki Master/ Teacher. Trained Energy Healer
About Highly recommended Reiki Master/ Teacher. Trained Energy Healer
Julia is a fully qualified Reiki Master and Teacher who can trace her training heritage back to the original founder of Reiki. She is also an Energy Healer who is helped in her work as she can see; the body's energy field (aura) and its energy centres (chakras); so knows were on the body she will be needing to focus her healing efforts. Her hands can also feel and sense areas in pain.
Her clients come from across the North West and for the last couple of years she has also been working remotely with clients around the world.
Julia has been teaching Reiki from beginners to Master level for many years. Some of her former students now have their own businesses offering Reiki.
She has been featured in the national press, on the Expert Panel for Happiful magazine and in Cheshire Life.
Face to Face Appointments prices are currently
Reiki treatment £50 per hour
Energy Healing with aura and chakra therapy £50 per hour
Cord Cutting Therapy £75 for up to an hour and a half
Psychic Counselling. £50 for an hour
Angel cards, clairvoyant and psychic Readings £40 for 40 minutes
Prices do change ever so often so please check her website