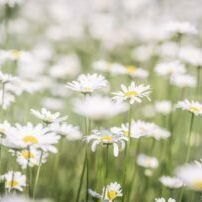 Amberlily Holistic Health
Unit c18 Stanlaw Abbey Business Centre Dover Drive, Ellesmere Port CH65 9BF ·.
About Amberlily Holistic Health
I founded Amberlily Holistic in the Ellesmere Port area, to focus on ethically treating clients using natural and Complementary Therapies. Treating not just the area of the problem, but the client as a whole person. Using Swedish Massage, Reflexology and Indian Head Massage to ensure a relaxing and beneficial experience, that will not only have you leaving the office feeling totally chilled, but also helping you to see long term results.
Stress is often a major factor in illnesses, particularly in our busy/hectic lives. Stress makes your body vulnerable to pain and infections as our immune system weakens over time.
Holistic Therapies such as Aromatherapy, Sports Massage, Swedish Massage, Reflexology, and Indian Head Massage can help the body and mind to cope better with stress, by inducing a sense of well-being and tranquillity. Call Amberlily Holistic for a consultation, and help to melt away your daily stress.