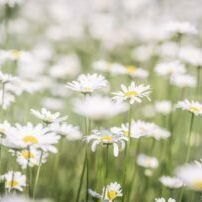 13-14 Victoria Centre, Crewe CW1 2PU, UK.
About Private Counselling
CRB Clearance for working with vulnerable adults
Member of the British Association of Counsellors & Psychotherapists (BACP)
My journey to become a Counsellor started sometime ago now and I guess I started thinking at a very deep level when I was part of the Falklands taskforce during my time as a sailor in the Merchant Navy. When i reflect back, I think of the time I met Prince Andrew during that time of conflict, meeting him with just one other person present, no entourage of body guards that he normally has and I wonder how free that moment might have felt for him. This has led me to wonder how free people really are, how many are prisoners of their own thoughts. I have been such a prisoner. It was some years ago now that I found myself in a very dark place, the darkest place I had ever experienced and yet this was to be my biggest learning, an accumalation of the loss of someone very close, the pressures of life together with trying to stay strong for far too long, my way of thinking and how i perceived the world.
During that period of my life I was anxious and depressed and it felt like i was in a deep dark hole that I would never get out of alive. I was finding life extremely difficult to cope with and I didnt want to stay around. I felt there was no where for me to go with my mounting problems and was unable to talk to anyone about them, I could not forsee a future and I hated myself. I was unaware of Counselling, what it was and the therapeutic process involved.
Needless to say, I managed to get through that period of my life, I survived and I used rock bottom as my foundation to rebuild my life. I changed careers from my engineering backgroud which I disliked and retrained as a Counsellor. I am now the happiest I have ever been because I found the courage to talk to someone who didn't judge me.
I am living proof that Life can change for the better.
It's an amazing feeling to experience happiness on a daily basis…what are you waiting for..a happier life awaits you if you choose to start your journey.
My clients have brought many issues such as loss, bereavement, stress, anger, shame, guilt, relationship problems, self-esteem, worthiness issues, anxiety, abuse and depression to name a few.
I have worked for the NHS staff counselling service and The Samaritans before going into private practice. I also do sessional work for the national mental health charity MIND.