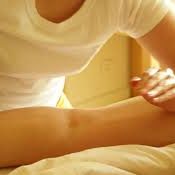 Frances Price – Beauty Within Holistic & Complimentary Therapies
60 Halfleet, Market Deeping, Peterborough PE6 8DB, UK.
About Frances Price – Beauty Within Holistic & Complimentary Therapies
At Beauty Within, a Static and mobile service provider, we are focused on providing personalised holistic therapy services along with natural botanical products with the highest levels of customer satisfaction & we will do everything we can to meet your expectations.
Beauty Within have trained in many different types of Massage and our intent is to comfort and ease any stress/pain within the person we are treating.
We include a consultation with each treatment, in order for our client to express any concerns they may have about the treatment. Details of any symptoms will be taken as well as other health related issues to create a full history. We customize each massage session to the specific needs of every client and often incorporate techniques from several types of massage to ensure that you receive the best and most appropriate treatment.
We have been working in Holistic Therapies and Beauty for over 7 years. Using only Natural Botanical products we aim to provide a sense of calm and rejuvenation to all our clients, to assist in the bodies self healing process. We work not only with the physical body, but also to relieve the emotional effects of daily life.
Specialising in Massage for Pregnancy and Labour I also offer 1 – 1 and group Relaxtion & Meditation Workshops for Pre and Post Pregnancy.