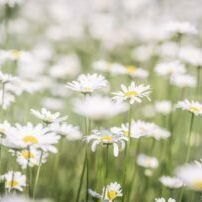 Willowbirch – Reiki for people and pets
114 Eastern Ave E, Romford RM1 4DT, UK.
About Willowbirch – Reiki for people and pets
What is Reiki?
Reiki is a hands on healing technique developed by Mikao Usui in 1922 following a revelation on Mount Kurama at the end of a 21 day period of meditation and fasting. The Western tradition tells of Usui stubbing his toe as he walked down the mountain – he put his hands down on his toe and the pain was gone! However, in her book, "Essential Reiki", Diane Stein tells of an older healing tradition that was adapted by Usui from the Buddhist traditions of Tibet. The word reiki is psuedotranslated as "universal (rei) life-force energy (ki)". Practitioners are attuned to the reiki energy and qualify as practitioners at the second degree level before moving on to Master/Teacher level.
What happens during a reiki treatment?
The client removes their shoes and lies or sits down. The practitioner then moves through a series of hand positions placed to balance the seven main chakras of the body.
The practitioner may also concentrate on areas of the body where physical pain has been experienced. The reiki treatment can relieve pain and stress, and induces deep relaxation. There is also the possibility of an emotional release during which the client may cry or laugh – this is perfectly normal and can be cathartic. Crystals may be used during the treatment to focus a certain energy frequency on an area of the body where the practitioner has been working, or to continue to "charge" a chakra which has been blocked. These crystals are charged with reiki and attuned to one of the seven main chakras. Following the treatment most clients will feel relaxed, though some will feel energised, and may go through a period of detox. For this reason it is advisable to drink lots of water after your treatment.
Reiki treatments with Kat
In your home:
I have my own massage couch which I will bring to your home for your treatment. There is an optional room clearing included in the treatment which will be completed using a scented spray and Ting Sha. If there is an issue with getting onto the massage couch, or with lying down, a seated treatment can be given instead.
In Romford:
A room is available at Imperial House in Romford, situated five minutes from Romford train station. On expression of interest I will let you know when the room is available and we will decide a time for your treatment. The building has full reception service so just let them know you've arrived and they will let me know. Please note that I cannot treat pets in this room.
Reiki for Pets
Reiki has the same benefits for pets that it does for people – supporting healing and relieving stress. I will come to your home or yard and conduct the treatment in your pets own space so that they are comfortable. Pets often choose to lie down during the treatment and many fall asleep. Others may be more wary at first and choose to move around me as I work, but they will still receive the treatment. Please note that if your pet is ill or undergoing veterinary treatment then a letter of permission from your vet will be required prior to a reiki treatment being given.