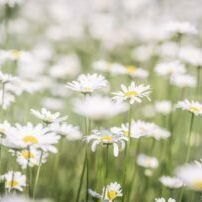 3 Church St, Reading RG1 2SB, UK.
About Resolved! Hypnotherapy
Hello. I work in Reading, Oxford, Wallingford and Thame, offering effective hypnotherapy with a warm personality and a caring nature. If you have a problem and would like to resolve it in a safe, supportive and professional manner then please consider giving me a call. I'll be glad to talk with you and you'll have the opportunity to decide if I'm the right person for you.
I work with a great many conditions, including but not limited to anxiety, bruxism, trichotillomania, depression, OCD, addictions, relationships, sexual problems, tinnitus, scrupulosity, paic attacks, dermatillomania. interview nerves, drving test nerves, exam anxiety, sports performance and people who have asperger's  / high functioning autism.It's impossible to list all the conditions I can work with. Suffice to say that if you have a problem and if your emotional response is making that problem worse, hypnotherapy could help you.
I trained for four years in order to attain UKCP accreditation. UKCP is on a par with BACP as being one of the two top regulatory bodies in the UK. You can be sure that my training is up to scratch. 
If you call me you could decide whether my personality is a match for you.
I now train for the organisation which trained me. I didn't have to apply for this position. My former trainers got in touch, one day, and asked me to join their team. They had confidence in me and so, perhaps, you can too. This training organisation s one of only three hypnotherapy organisations which is accredited by UKCP. 
You can call me on 07786 123736 / 01865 600970 / 01183 280284. You could also email me here: paul@resolvedhypnotherapy.co.uk
Your emotional well-being is my major concern. I don't use testimonials, I won't ask to video you for my website in the way that some do. I simply do the best job I can in helping you to realise and utilise your own strengths and qualities. You have everything you need to achieve your goals and I'll be very glad to have helped you to achieve them.
Best wishes
Paul