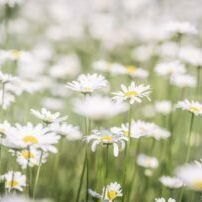 one acupuncture® to help you live life well
70 Upper Broadmoor Rd, Crowthorne RG45 7DF, UK.
About one acupuncture® to help you live life well
Every patient at one acupuncture® is seen as one whole person (body and mind). Treatment seeks to bring back balance to the whole, so you can achieve your full potential and live life well.
We are used to thinking about "disease" from a Western medical perspective with lists of conditions. However, this reductionist view defines the body as a series of separate pieces and, in this, the whole can be lost. The power of Traditional Chinese Medicine is that it sees each person as one complete system, with each aspect in conversation and affecting the other. For example, you may have headaches, but not understand the connection with how this affects your digestion and bowels.
Why choose "acupuncture"?
Acupuncture is a system of healing that has been practised for over 2,000 years. Acupuncture is a safe and effective treatment that focuses on helping the whole person, aiming to improve their overall health and wellbeing, and today it is widely used and accepted all over the world.
Every year 2.3 million acupuncture treatments are carried out by BAcC members. Acupuncture is now widely accepted as an effective solution for a range of illnesses and symptoms, and there is a growing and substantial body of evidence to support this.
Why choose "one" ?
– Fully qualified, First Class BSc (Hons) Acupuncture and Licentiate (LicAc)
– Studying for a postgraduate Diploma in Tui Na (Chinese remedial massage).
– Full member of British Acupuncture Council (BAcC)
– Understanding and integration with a conventional medical perspective: First Class BSc (Hons) Biological Sciences, PhD in Clinical Medicine (Cambridge)
– 15 years' experience in healthcare
– Sole recipient of 2012 BAcC Student Research Award, for the study of acupuncture in pain management
– University Lecturer at world-renowned College of Integrated Chinese Medicine (CICM), Reading in Obstetrics & Gynaecology (i.e. fertility & pregnancy) and Pain
– Chair & Founder of Acupuncture for Conception to Childbirth Team (ACT), Berkshire
– A general acupuncture practitioner with special interests in Reproductive and Obstetric Health (incl. male and female infertility, pregnancy, childbirth, postnatal support), Pain management, Auto-immune, Cancer support.
– Committed to Continued Professional Development. Recent postgraduate training in
– Obstetrics & Gynaecology
– Fertility (Male & Female)
– PCOS & Endometriosis
– Women's Health
– Pain
– Auto-immune & Allergy
– Cancer Cupport – Getting my Life Back
– Pain
– NADA – ear acupuncture for stress, anxiety, PTSD etc
– Convenient clinic times, with daytime and evening appointments.