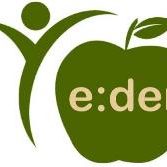 לוטון, Luton LU1 2QD, UK.
About Reiki and Massage Luton
An exclusive independent holistic therapy destination located a residential area of Luton.
Eden Therapy Room welcomes you with melodic music, scented candles and the aromatic scent of aromatherapy oils. In this warm setting, you are in expert hands whether you are seeking relief from pain, muscle tightness of just need total relaxtion.
Eden is a highly professional practice, dedicated to your well-being. I am fully qualified, experienced and efficient. Later appointment available Wednesday and Thursday evenings for your convenience. Discover holistic treatments today.