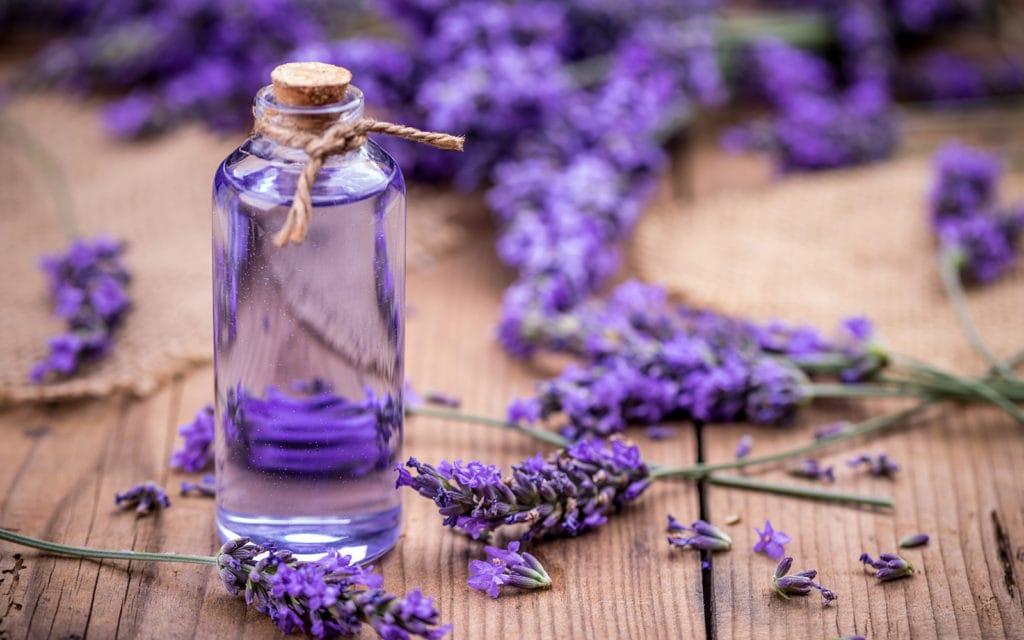 What are Flower Essences?
The Bach Flower Remedies are based on the idea that ailments of the body come about as a result of negative emotional states, and that the energy of certain plants can restore inner balance and stimulate the body's own capacity to heal itself. They are often used to treat psychological problems or physical problems which have been aggravated by anxiety or stress,  or in cases of mental shock after traumatic events (physical or emotional).
The idea was developed by Dr Edward Bach, who was a doctor, a bacteriologist and a homeopath. Though a man of science he also worked very much with his instincts. When feeling stressed he found himself attracted to particular flowers which responded to certain moods. In 1930 he gave up a lucrative practice in London's Harley Street to move to the Oxfordshire countryside to explore the relationship between different emotional states and countryside plants and flowers.
He classified the range of human moods into seven main categories (Fear, Loneliness, Lack of Interest in Present Circumstances, Despondency or Despair, Uncertainty, Over-sensitivity to Influences and Ideas, Over-care for the Welfare others). And he subdivided those into 38 negative feelings, each one associated with a particular plant.
Bach developed a method for preparing an infusion of the 'essence' of each plant: the flower heads were placed on the surface of pure spring water and left to infuse in direct sunlight for three hour  (or by boiling the woody twigs for 30 minutes). The resulting essence was kept in brandy to preserve it.  Essentially the process remains the same today; the same flowers are collected for the same locations, prepared in the same way, and sold in 10ml or 20ml marked with Bach's original signature, to show their authenticity.
Best known is the compound of five plants, which together are called Rescue Remedy (made from Cherry plum, Clematis, Impatiens, Rock Rose and Star of Bethlehem. Many people keep some Rescue Remedy in their First Aid kits to alleviate shock after a fall, accident, sudden injury. It also comes in cream form for burns, bites, cuts or grazes.
Recent research into the links between emotions and the immune system supports the view that emotional and physical health are linked. Bach Flower Remedies claim to bridge that connection and restore harmony to mind and body.
What to expect
Dr Bach primarily developed his remedies for self-help, so that people should be able to assess their own emotional state and select an appropriate remedy accordingly. That facility still exists because wherever the essences are sold, it is possible to view a glossary of the essences together with the associated emotional state and the condition it can relieve.
Practitioners in other fields, such as homeopaths, naturopaths, reflexologists and aromatherapists, may well prescribe Bach Flower Remedies as part of their treatment. Though many lay people, so to speak, prescribe for themselves according to their mood, or emotional need.
The method for taking Bach Flower Remedies is simple. They are sold in a concentrated form which needs to be diluted: a few drops taken in water, or rubbed on the lips (some even say it can be put behind the ears), or dropped directly on to the tongue. A standard dose is four drops, taken four times a day until the problem subsides. In case of severe symptoms, it can be taken every few minutes.
It is possible to take 6-7 different remedies to deal with a variety of symptoms or emotional states.
To decide which remedy to take, you can assess your own emotional state, or some Bach Remedy therapists using a method of 'dowsing', by suspending a pendulum over the remedies themselves or over a special circle chart, produced by the Bach Centre, which defines the remedies.
Effects and Benefits
Bach Flower Remedies do not aim to treat physical conditions directly, instead each flower essence is targeted at an emotional imbalance. Dr Bach believed that when there was a particular physical symptom, it was related to a particular emotional condition, and one or more of the Essences were needed to alleviate that condition.
This is a generalised chart of the seven emotional states which Dr Bach categorised and the 38 sub-divisions, together with the Bach Flower Remedy associated with it.
Although there is no proven scientific evidence of the efficacy of flower remedies, many people swear by them. For instance, the world-famous compound, Rescue Remedy, made of five Bach Flower Remedies:
Rose for terror, Impatiens for impatience, Clematis for lack of interest in current matters, Star of Bethlehem for the after-effects of shock, Cherry Plum, for fear of the mind giving up. Together these powerful five provide a rapid tranquilising and calming done effect for many challenges of everyday life.
Actors and celebrities who have used the Rescue Remedy to conquer stage fright, and models have used it before stepping out on the cat walk or photographer's camera. And in daily life, Rescue Remedy can steady the nerves before an exam or a driving test, wedding-day nerves, going to the dentist, conquering redundancy or dealing with bereavement.
Fascinating Facts about Flower Essences
Flower remedies, developed by Dr Edward Bach in the 1930s, can be traced back to the 16th century Swiss doctor and alchemist known as Paracleus who used dew collected from flowers to cure emotional problems his patients.
The story goes that Edward Bach was walking in woods to calm his mind, and licked the dew on the petals of some impatiens flowers. In a little while he felt calmer and less impatient. So began his journey of research and discovery of the connection between flower essences and human healing.
Bach remedies are based on English flowering plants, other flower essences have since been developed that use plants in other parts of the world.  A herbologist Richard Katz founded the Flower Essence Society in California in 1979.
Dr Bach intended that people should self-select the exact flower essences that would match their self-diagnosed mood.  However some people choose to select their remedies through intuition, kinesiology or dowsing.
The Dr Edward Back Centre is still located in Mount Vernon, Oxfordshire was where Dr Bach lived and worked and discovered his healing flower remedies in the surrounding fields and hedgerows.  These same flower locations are still used in the preparation of the Bach Flower Remedies by the present custodians, who are dedicated to maintain the methods as intended by Dr Bach. It also acts as the training centre of the Bach Flower Remedies, where students are professionals of other disciplines can learn about their therapeutic use.
The Bach Flower Remedies were created in the 1930s in Harley Street, the very epitome of traditional medicine, (while Dr Bach was working on vaccine research). His philosophy "A healthy mind ensures a healthy body" was ahead of its time, and nowadays many medical disciplines acknowledge the relations between mental and physical health.
There are no rigorous clinical trials that prove the efficacy of flower essences. However it has been shown to benefit people with anxiety. A study of 61 people in Germany published in the Journal of Anxiety Disorders in 2001 found that levels of anxiety reduced significant in their test subjects, but this was the same as the result for a control group. It has been deduced that this is due to the placebo effect.
The spirit of humanitarianism and dedicated service marked the work of Dr Edward Bach all his life.  He said, 'This work of healing has been done, and published and given freely so that people like yourselves can help yourselves.' (Dr Edward Bach, 1936).
Celebrity users of Bach Flower Remedies include Jennifer Anniston of 'Friends' fame, who is said to take Rescue Remedy before movie premiers to relieve stress and anxiety; Golf professional Kris Tschetter told Golf  Today that she uses it to keep calm before international tournaments; and Kate Blanchett wouldn't go the Oscars with it. Ainsworths Bach Flower Remedies are by appointment to the Queen.
Professional Organisations
The Bach Centre
The Bach Centre is located in Mount Vernon, Sotwell, Oxfordshire, the home and workplace of Dr Edward Bach in the years when he completed research into his flower remedy system.
Today mother tinctures are still created in Mount Vernon today is a source for remedy mother tinctures; and it is the international centre for education and information on Dr Bach's work. It also gives inform on Bach Centre-approved course and qualified practitioners.
British Flower and Vibrational Essences Association
The British Flower and Vibrational Essences Association (BFVEA) is a professional organisation which has been established for over 12 years and sets the highest standards of competence in the essence field and to raise interest in and awareness of flower and vibrational essences in the UK and overseas.  Consisting of practitioners and tutors of flower and vibrational essence therapy from around the world, it aims to set guidelines for accredited courses, support its members and to provide information and a directory of practitioners for the general public.